Rest and retreat have become a precious commodities in our lives.  Some may view these essentials of life as negatives in becoming an impact player, one who makes a difference or one who has power.  We have witnessed over and over again the clear benefits that a time of rest and retreat have had in a tired, overwhelmed and over involved culture.  Whether its for a few hours, a few days or even longer there is a place here for you. This is a place to rest up your weary body, nourish your depleted soul, and retreat in the sanctuary of the peace and quiet that Eagles Rest offers.
It breaks our heart to see people running on empty.  We truly enjoy hosting and serving guests each in their own unique need.  We do this because we care, we do this because its our calling and we do this because its our joy to serve. There are a variety of options for your stay here.  You can choose to come as an individual, couple, or family.  You can stay in our seperate apartment the TreeHouse, or in a private room in the main home.  You can come as a group or stay on the lower level, sharing kitchen space on the main floor or can reserve entire main house.  The best way to make a reservations and discover which option works best is to have a chat with Ann.  Please email, text or call.
We look forward to meeting you someday.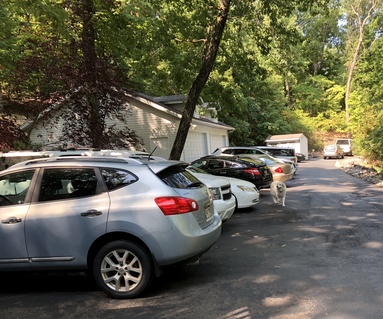 ---